Didn't plan ahead. Was hungry. Thought I'd try a new recipe. I bring you
Parmesan Crusted Chicken
The pin has a different recipe, I went by the official one in the link. Your call.
So keeping in mind that I didn't plan ahead, all I had was a bag of my most favorite frozen chicken breasts, I had to find a way to quickly thaw them. So I started googling quick/safe ways to thaw thicken. I finally decided on soaking in some cold water. I got impatient though after about 45 minutes and decided to just use them as they were.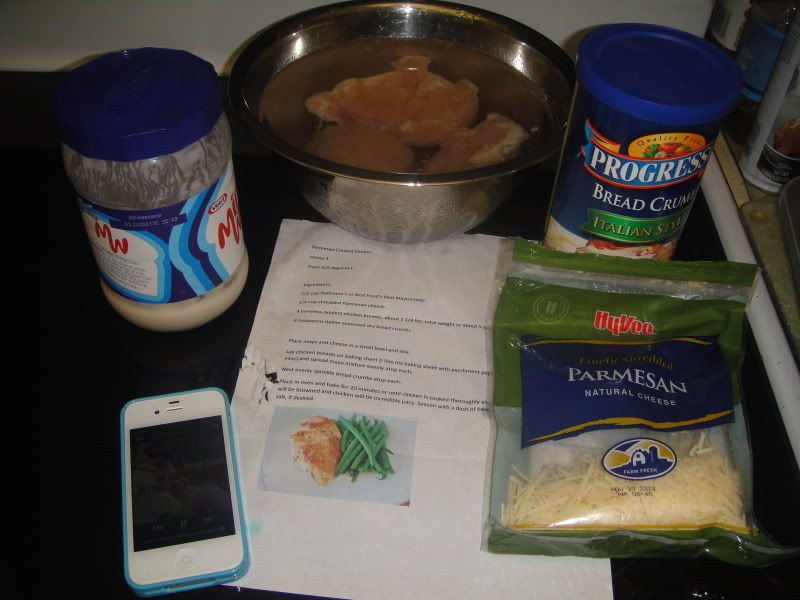 So here's where I was next. Ingredients. Recipe and Tunes tonight were the new Taylor Swift (MY JAM! NOT ASHAMED! and this one by Cheryl Lloyd "Want U Back") Seriously ladies, if you want to nerd out and boogie in your kitchen, these are the songs. I realize that they contradict each other. "Want U Back" but "We are Never Ever Getting Back Together!" but that's not important right now.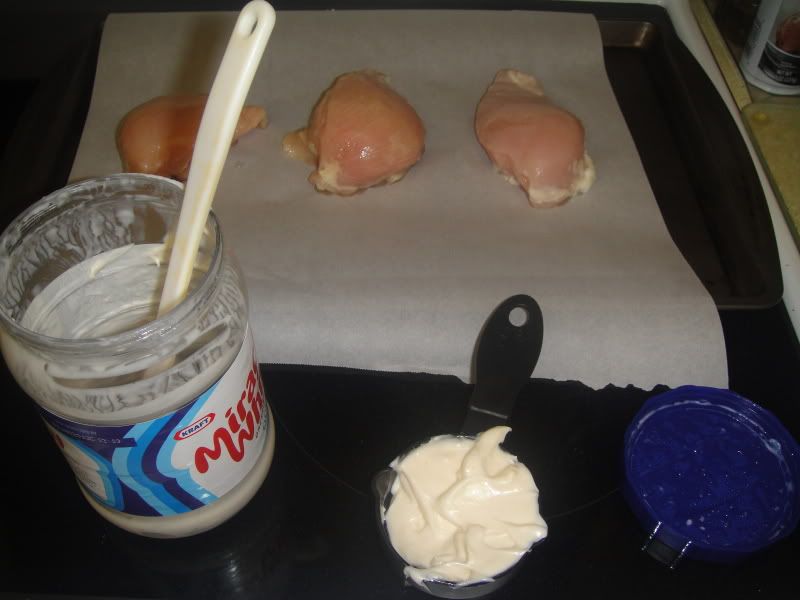 Ahhh Mayonnaise. Recipe called for some bogus 'real mayo'. Whatever. I'm not a mayo connoisseur, this will do. Plus I was able to use up this container, which is always nice when it works out almost perfectly!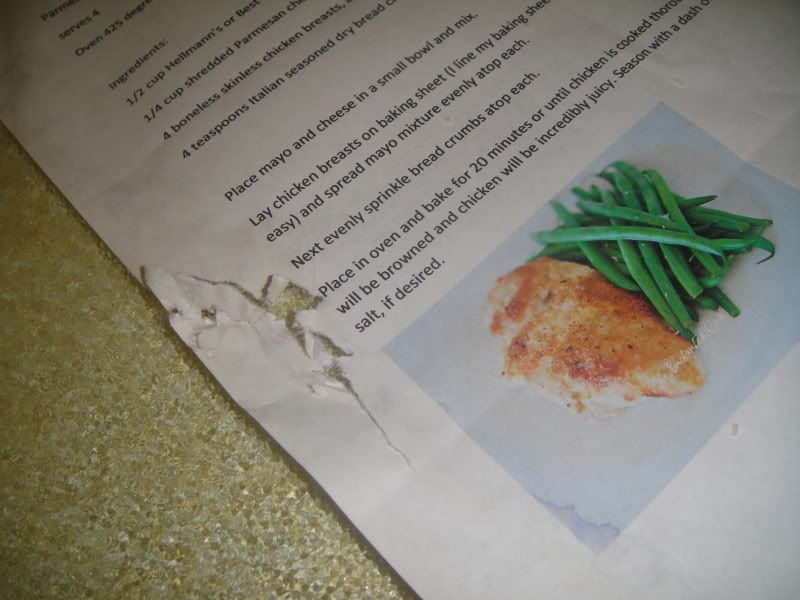 Also wanted to point out the recipe. Decorated by Miss Bella. She didn't love on me while cooking this, she watched me from afar.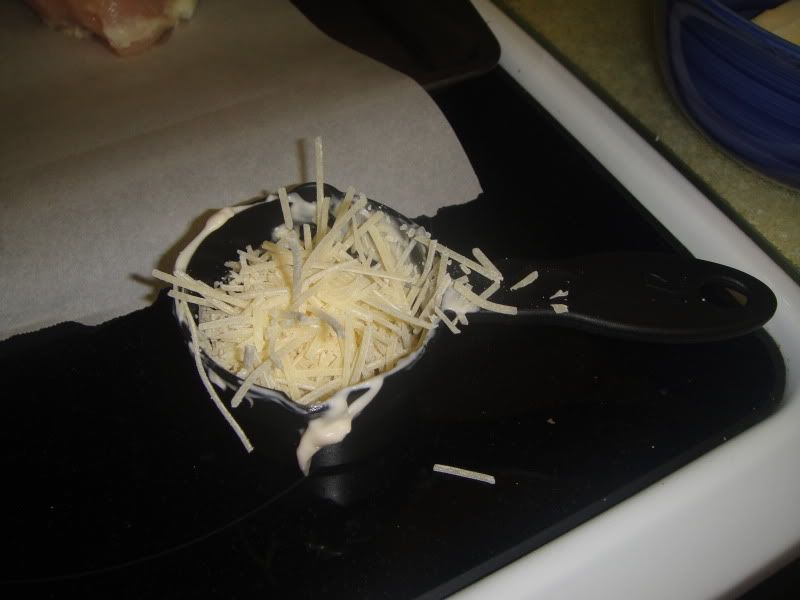 1/4 (ish) cup of Parmesan.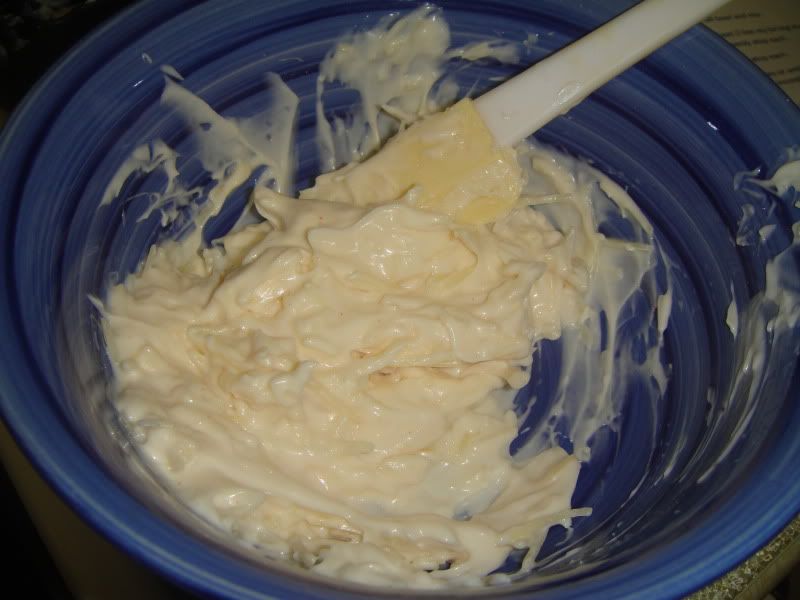 Ahh Mayo and Cheese. What heart attacks dream of.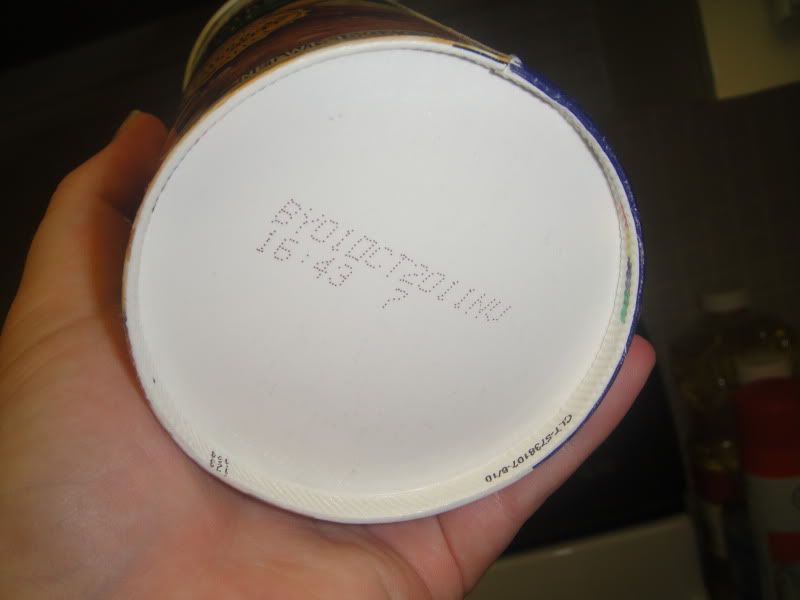 I realized my bread crumbs are nearly a year old. Do these really go bad? Living on the edge.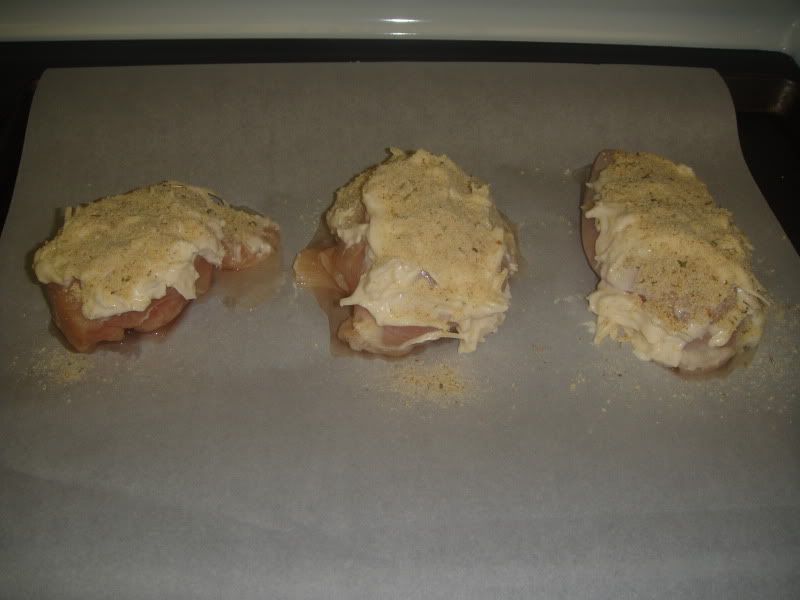 Oooh la la. Original recipe called for 4, but these are big and it's just me. I figured I'd make 3 and have leftovers.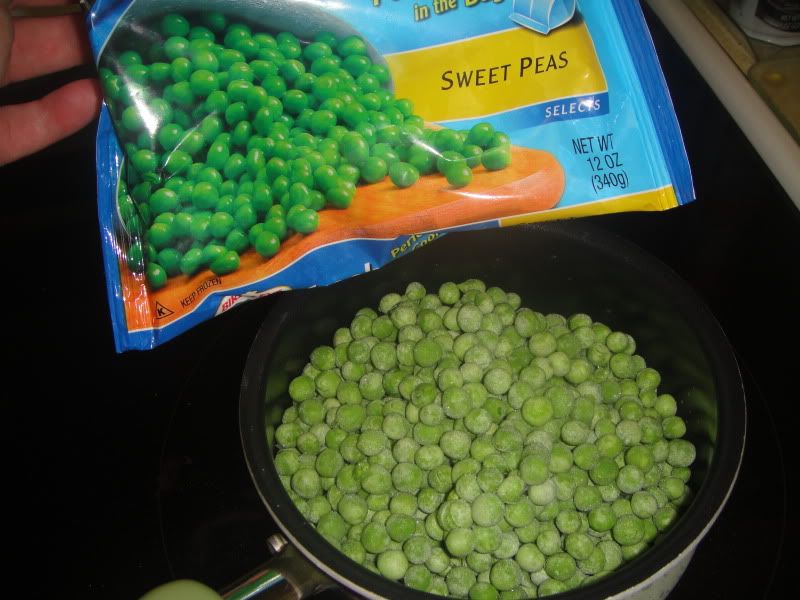 While the chicken cooks, I'll make peas! Yes it's the 'cook in the microwave' brand, but it's not like it's hard to make them in a pan. I don't understand it. 'WHAT?! I have to pour into a pan with water?! That is WAY too difficult. I need to just throw a bag into the microwave and hit a button!'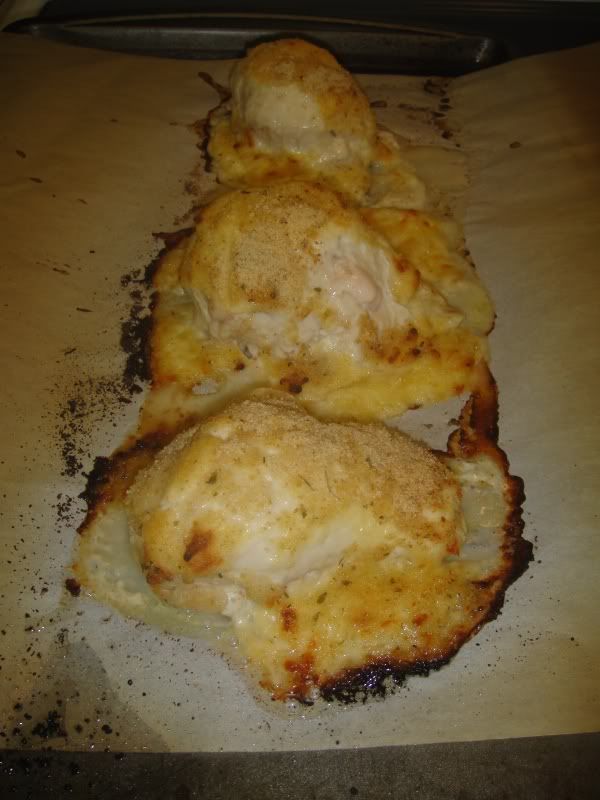 So here's after I took them out of the oven the first time, after 20 minutes. I figured they wouldn't be finished right away, and when I cut into them, a couple were still frozen in the middle...so back in they go. About 15 minutes later..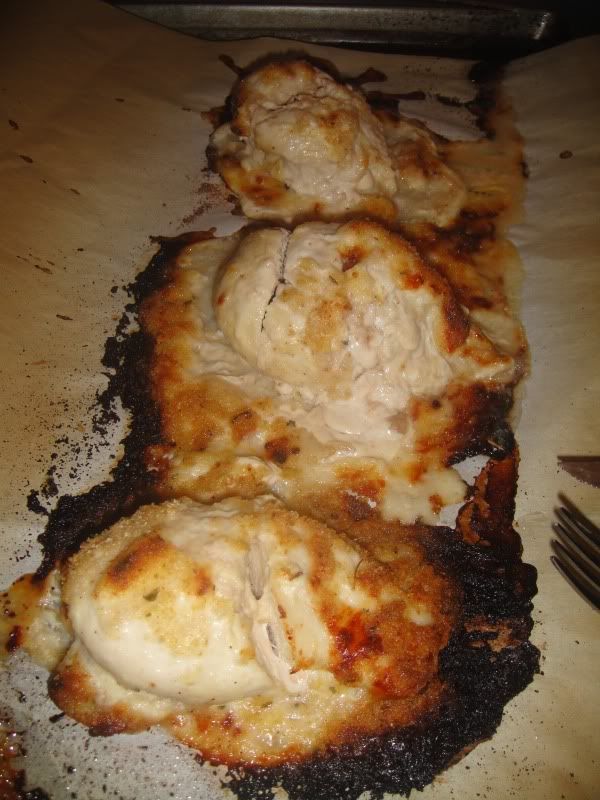 A little more crunchy, but cooked this time. And for the record, I like slightly burning my food, I like that crunch. :)
Nom rating: 2.5 out of 5. Perhaps I could blame the chicken. Too fat and didn't thaw. But I wasn't that impressed. I don't think I'd make them again, but if I did, I'd make sure to use different chicken.
Peas Nom Rating: 6 out of 5! I CAN HAZ ALL THE PEAS!