Alright, this is delayed because I made this earlier this week but I've been busy with starting a new job and now I've caught a cold and I just haven't gotten around to it until now! Plus I was unable to upload pictures for a while, for some reason, but that's now fixed so here I am! My head is full of snot and medicine, so I probably won't be as witty.
Alright, so I've had this
Crock Pot Chicken & Biscuits
recipe saved for a while but the problem is, you're supposed to cook in the crockpot for 2-3 hours so it's not one I could make before I go to work and have it ready when I get home, I needed to make it on a weekend, so I finally did last weekend!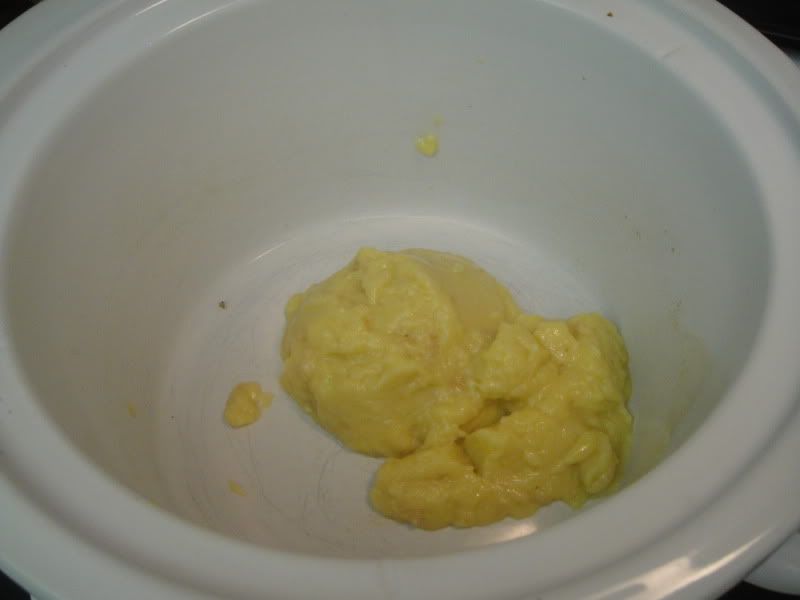 It called for some cream of chicken soup, which looks so revolting when you slop it in. Mmm lard.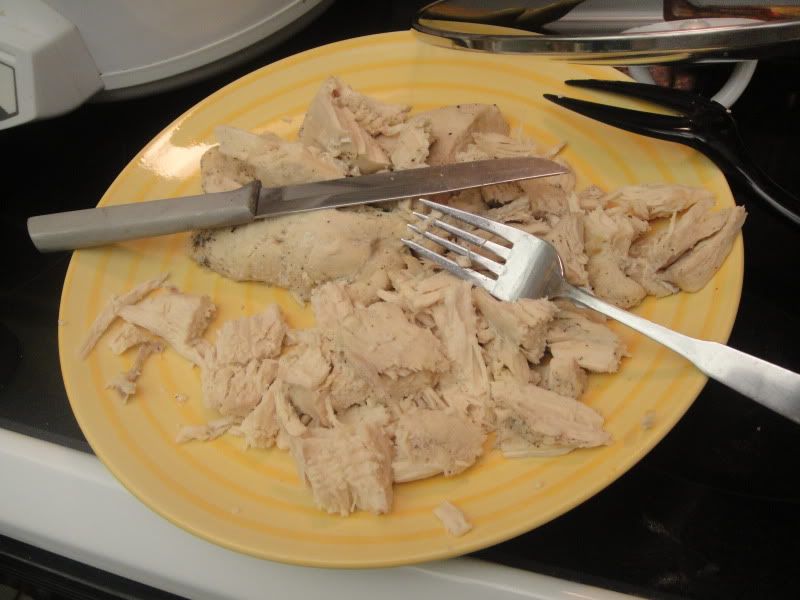 Since I had all day, I put some chicken breasts in the crockpot in the morning and cooked them for a few hours. The worst part is cutting it up!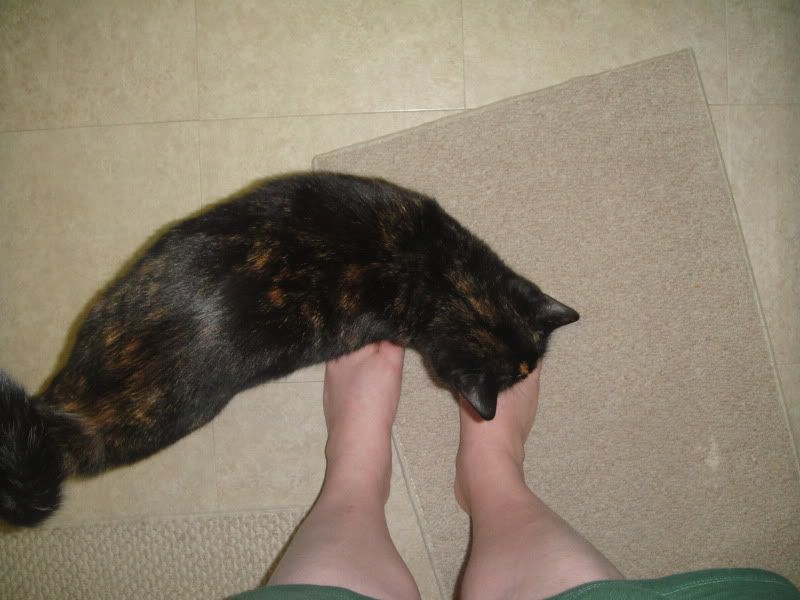 Ooooh look who's here!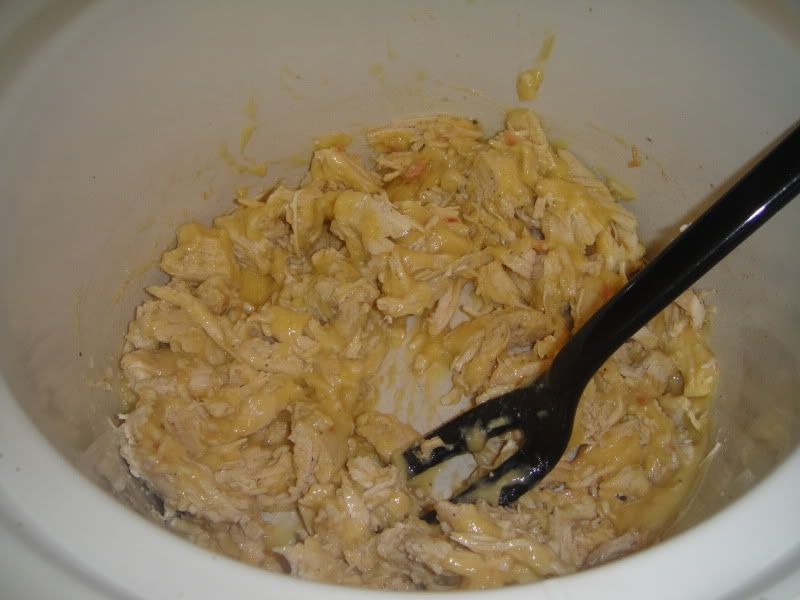 So I mixed everything together as directed and realized I didn't think it was soupy enough. I determined that after a couple hours, it would be pretty thick and dry, so I opted to add another can of cream of chicken.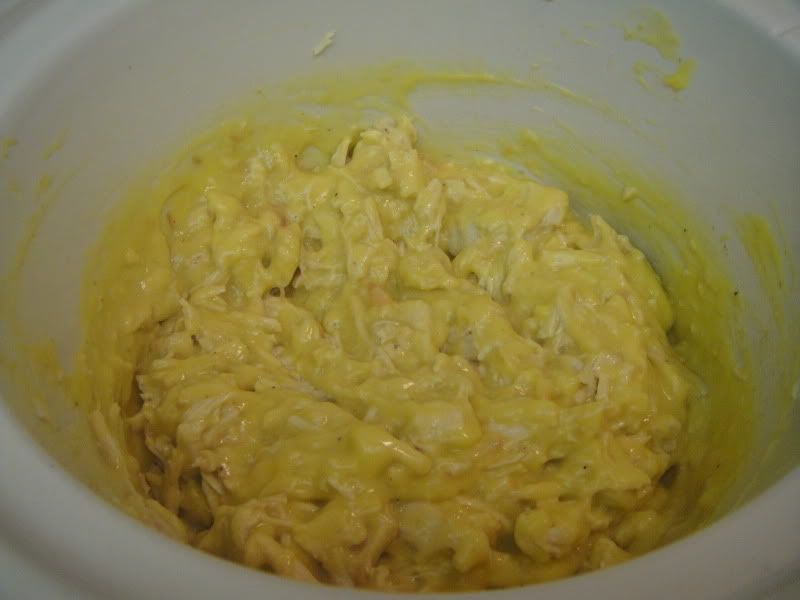 There, that looks better.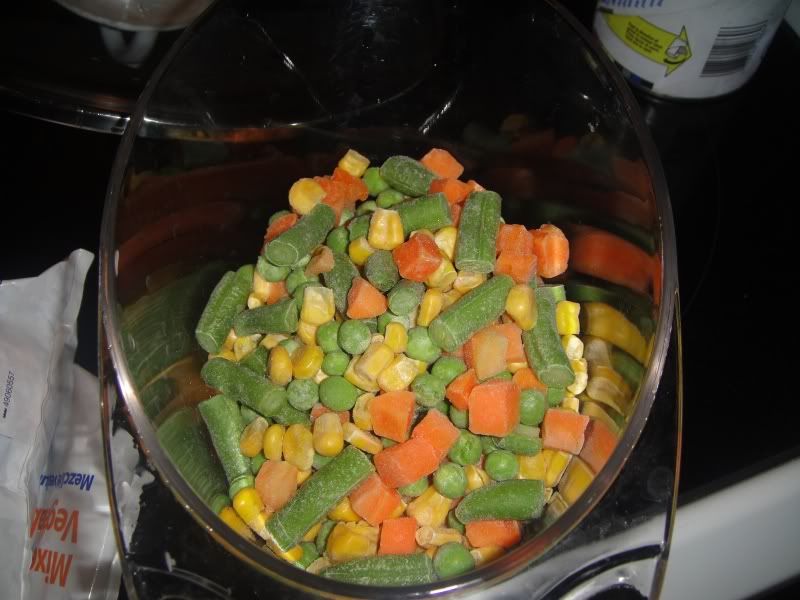 Mmm mixed veggies and I found the kind without lima beans! Seriously, who's idea was it to add lima beans to it? Barf-a-roni.
Now, in the background this has been cooking for 2ish hours, so time to make the biscuits!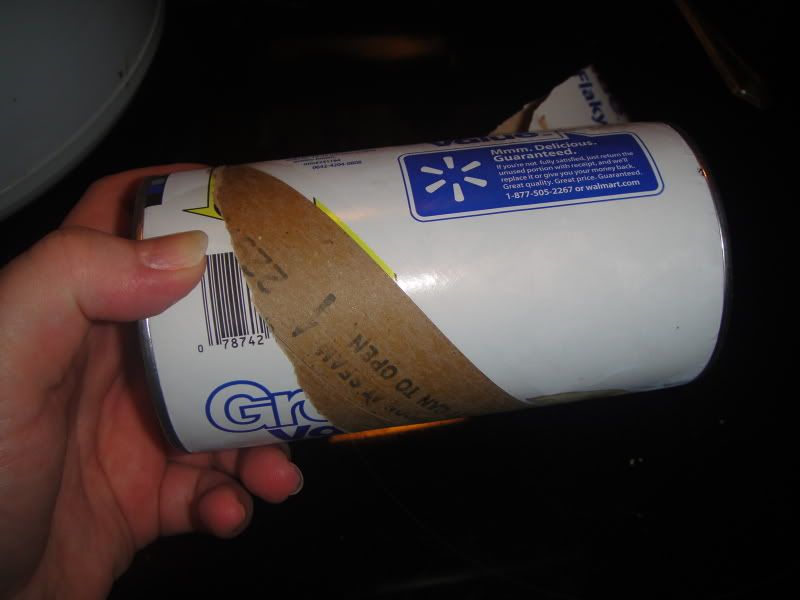 Gah! I hate when this happens! It's that scary anticipation of it to pop and then it doesn't!!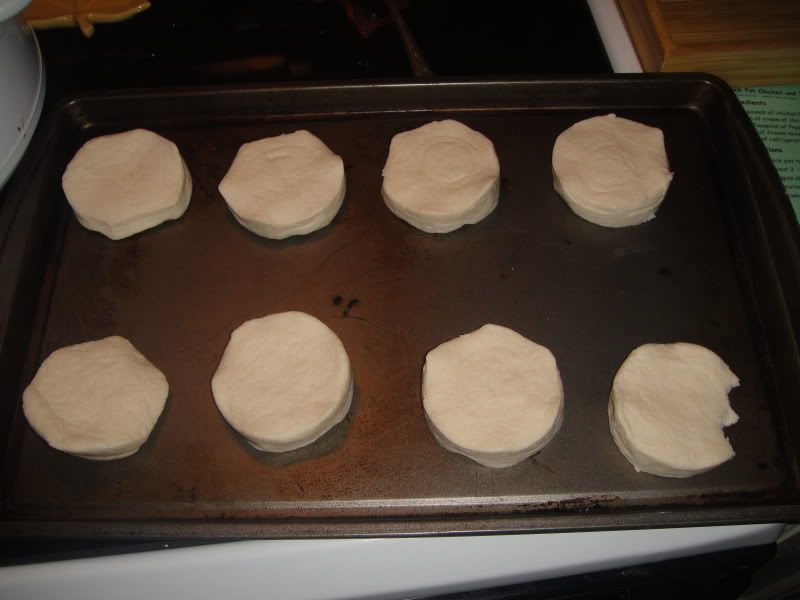 Easy peasy.You'll notice one biscuit has a bite out of it. Yes, I love raw dough and I always take one bite before baking. :)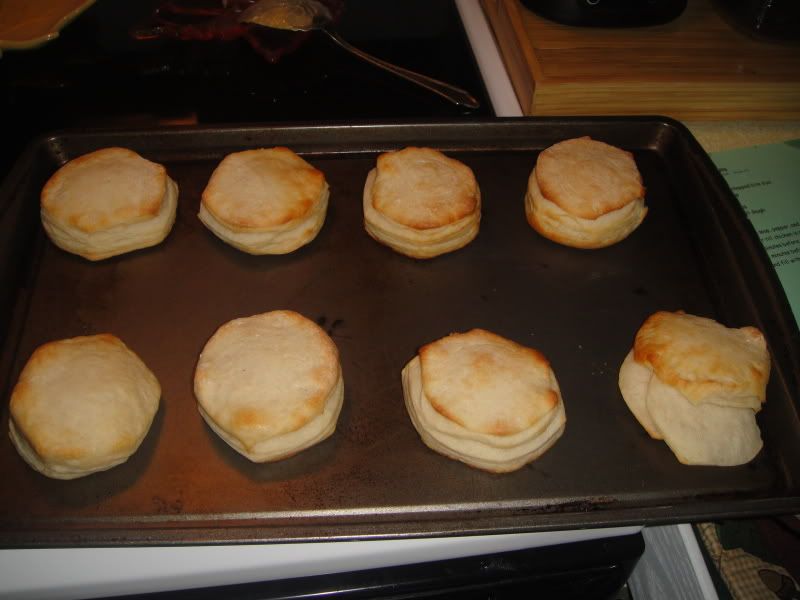 That poor biscuit got all deformed.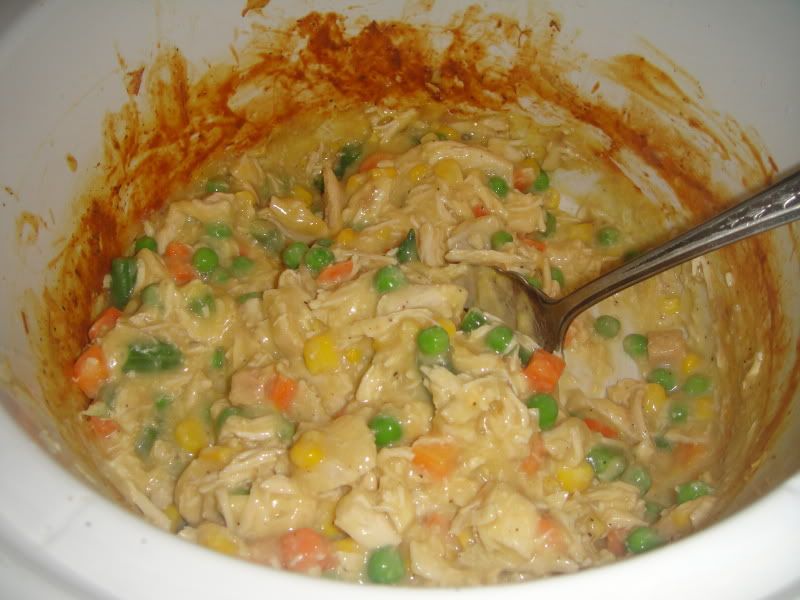 And there it is, after a couple hours! Looks pretty good! Good 'ole comfort food!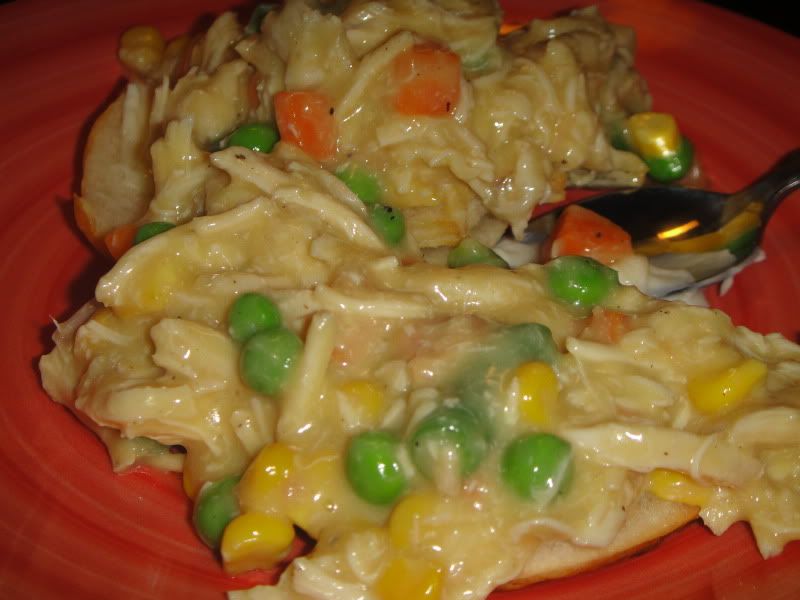 Delish!
I will say, it was pretty good! The only problem was the leftovers weren't as good. Heating up those biscuits makes them tough, so that kinda sucks. I would maybe make it again, but the whole short cooking time kinda screws me up.